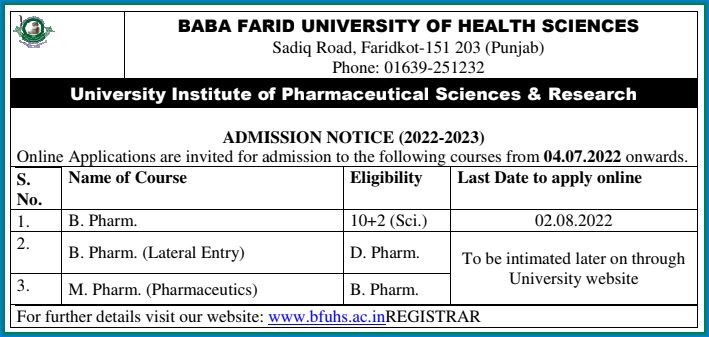 Important Instructions for filling of Online Pharmacy Application Form
Note:- Candidate should have attained or will attain the age of 17 (seventeen) years as on 31st December 2023. Candidates born on or after 02.01.2007 are NOT ELIGIBLE to apply.
Step 1 – Fill Registration Form

Please fill registration form carefully and after successfull registration of application form, you will receive a Login details on your registered Email. Please deposit Fee for SC category is 1770/-(including GST) and 3540/-(including GST) for General and other categories through Bank gateway online.
Step 2 – Login into Form
Login into your application and fill the form. After successfully fill your form after follow instruction submit your application. You Can submit your application only if you sure that all the information entered by you is correct. Because you can't edit your application form information after submission it. So, make sure all the information is correct before locking the application form.
Step 3 – Print Application
You can take print out of your application only if your application form is Submitted. So, first submit your application then take print out. Please don't send this printout to University.